Law and discipline, Launching of a new book
(2019-07-31)
<< Go Back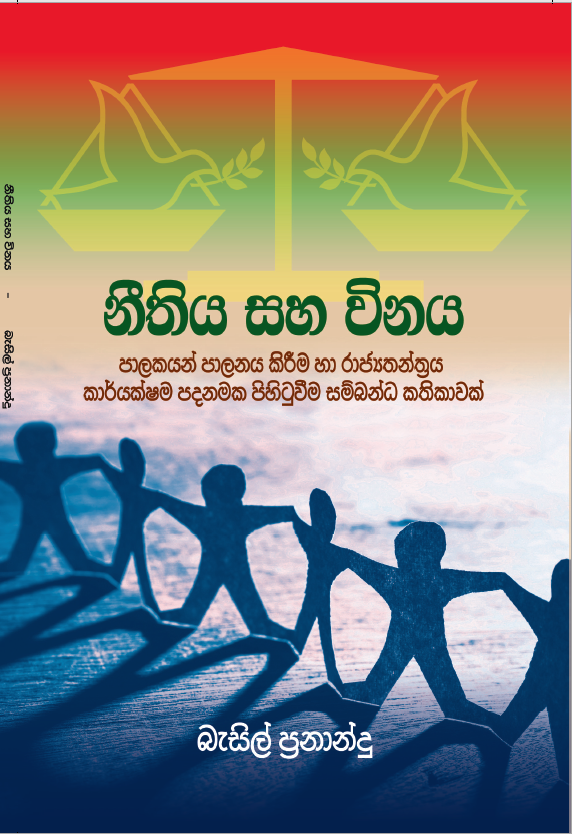 The book deals with political science theories and legal theories relating to the state duties for protection of the citizens. It tries to analyse how this duty came to be neglected within the last few decades, particularly after the adoption of the 1978 constitution.
Using Easter Sunday bomb blasts which killed over 250 persons at three churches and three tourist hotels this book tries to analyse the failure on the part of the state and also other political leaders to explain the design, methodology and the persons involved in planning and carrying out the attacks.

Using this particular incident, the book examines the neglect of idea of the protection which has now got embedded into all three branches of the government and also all the public institutions. The attempts to explain away the incident is a result of lack of a holistic approach to grasp the extent to which the state apparatus in Sri Lanka has suffered a great fall.
The book deals with the problem of failure to ensure people's security is not a matter relating to one particular incident but is related to the whole structure of the state itself and the long history of failures which have accumulated creating highly disturbing and a chaotic situation. The book also deals with the strategic approach to deal with the whole issue of failures that if not addressed could soon lead to far worse catastrophes.
The book will be launched on the 3rd of August, 2019 at The center for the movement for just society, the address of which is No: 349 1/1, Foodcity Building (First floor) Kottte Road, Rajagriya.
Neethiya and Vinaya (Law and discipline)

By Basil Fernando

Publisher: Wijaysooriya Publishers, 98 pages.
Click here to read the full book
© www.aithiya.lk

අප වෙබ් අඩවියේ පළකරනු ලබන යම්කිසි දෙයකින් කිසිවෙකුට යම් අගතියක් සිදුවන බවට පැමිණිලි ලැබේ නම්. තම අනන්‍යතාවය පළකරමින් එම තැනැත්තා විසින් ඉදිරිපත් කරනු ලබන පිළිතුරු අප වෙබ් අඩවියේ පළකිරීමට බැදී සිටී.